Web Online Marketing 086-3162312 by HiPerformance
Digital Marketing Online
Internet Online marketing, also known as internet or web marketing is the process of marketing and advertising products or services over the internet to generate a response from your target audience. We deliver combined online marketing strategies through internet and social media using Websites, Emails, Google, Facebook pages, Online directories, Linkedin, Twitter, Youtube ane online & offfline advertising,ect. We are experts in  Pay Per Click (PPC),Facebookcampaigns, Youtube business marketing, Data base building, Search Engine Optimisation (SEO), email marketing and banner campaigns.
Online marketing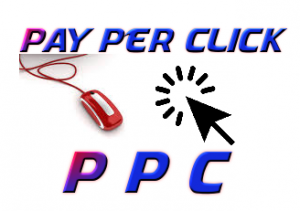 is much more effective than traditional off-line marketing such as newspaper ads and billboards because exposure and response are much easier to track. By analysing your data with web analytics, you can see how your campaigns are affecting visits to your website, overall sales, return on investment (ROI) and other important factors like keywords. Another advantage to marketing your products or services online is the ability to use permission marketing. This basically targets your campaign to people who actually want to see it instead of showing it to everyone and anyone, which in turn wastes money on pointless clicks and impressions.
Tailored Strategies
Whatever your business requires, we can provide specific strategies tailored to your organisational needs to effectively respond to your target market, generate targeted online traffic, position your content, and create overall brand awareness to enhance your company's online presence and influence your sales.
Pay per Click (PPC)
PPC. is a form of online advertising aimed at specific keyword phrases to generate targeted traffic to your website.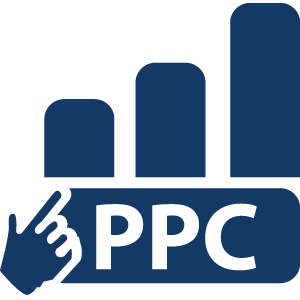 How It Works
PPC works by driving traffic to your website through an online advertisement placed in the "sponsored links" sections at the top and right-hand column of every page in the search engine results. HiPerformance specialises in Google AdWords which is a form of PPC advertising offered by Google. These links are paid for using a Cost per Click (CPC) bid system whereby you only pay when somebody clicks on your advert. The amount you bid on your chosen keyword phrase determines how much exposure your ad will get and where it ranks in the results, so the more you bid, the more your ad will be shown and the higher it will be in the "sponsored links" section. Bid prices can vary between different keyword phrases depending on the competition. If your chosen keyword has low competition, meaning it doesn't get a high number of global monthly searches, it will be a lower bid whereas if it has high competition, meaning it gets a lot of global monthly searches, it will have a higher bid price. The overall goal of PPC is to analyse and discover the best, most efficient keyword phrases that bring return on investment (ROI) for your business.
What We Do
Before starting any work on your Google AdWords campaign, we will first discuss and identify what keyword phrases you want to be targeting in your adverts. After we've got a sufficient amount of data, we set up your Pay Per Click AdWords campaign and enter your keyword phrases as AdGroups. Once these are set up we write two similar adverts for each AdGroup with slightly different text to find the best combination of keywords, content and call to action to use in each ad.
After your AdWords campaign is live and running, it needs regular maintenance. We take care of this by constantly monitoring and tweaking your ads to make sure they are the best they can be to ensure good conversion rates and ultimately drive down the Cost per Click (CPC) to save you money.
Tracking Performance
Setting up your campaign with relevant keywords and compelling adverts is all well and good but how do you know which keywords are bringing you the most traffic? Which adverts are converting your leads into sales? Which keywords is a waste of money? To answer these important questions HiPerformance Google AdWords specialist will utilise the power of Google Analytics to track your campaign's performance and conversions. This ensures that all the correct amendments are made to fine tune the campaign and make it perform at its best.
Packages we offer:
PPC / Google Adwords – Adwords Campaigns is the quickest way to get onto page one of Google and whats good is that you only pay google for each time people click on your ad, setting up Adwords Campaigns involves keyword research and designing your ads. Please call to find out what this will involve for your type of business.
Online Lookup Package – Designs a uniform company profile and registers to social media and online business directories / advertising sites.
Be Found Online Package – Build a Google business page, Facebook page, Twitter page & designs a uniform company profile and register to social media and online business directories / advertising sites.
Online Maintenance Program: – A online maintenance program is available for updating and maintaining your online company presence in directories / online advertising / websites / facebook/ Linkedin/ twitter pages (monthly, quarterly or annually)                
For more information visit our pages Pay Per Click (PPC), Facebook campaigns, Youtube business marketing, Data base building, Search Engine Optimisation (SEO), email marketing and banner campaigns.or contact us at HiPerformance:  + 353 (0) 86 3162312  or  liam@hiperformance.ie
Pay Per Click | Online Marketing 086-3162312 by HiPerformance
For more information visit our pages Pay Per Click (PPC), Facebook campaigns, Youtube business marketing, Data base building, Search Engine Optimisation (SEO), email marketing and banner campaigns.or contact us at HiPerformance:  + 353 (0) 86 3162312  or  liam@hiperformance.ie